FREE Teeth Whitening for Adult New Patients with Exam,
X-rays, Cleaning, and Necessary Treatment.
******Limited Time Offer!******
Mansfield, OH Dentist
Craig C. Callen, DDS, L.L.C. & Associates
552 S Trimble Rd




Mansfield

,

OH
44906
(419) 756-0188

Call Today!
e mail: [email protected]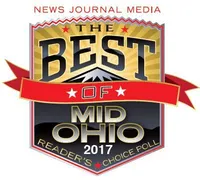 Your Comfort and Convenience Has Always Come First!
Welcome
We would love to have you join our practice and look forward to meeting you and your family.
Our Philosophy:
The services we provide are based on the philosophy that dental health is an essential part of your overall health and well-being. Helping you to achieve the best possible dental health, along with giving you the opportunity to improve your smile if you wish is our goal.
Your Comfort:
Our caring staff and comfortable facility will help to make your visit as pleasant of an experience as possible. Help yourself to a cold drink or a cup of coffee at our refreshment center. Drs. Callen, Nichols, and Hertzel believe strongly in continuing education and take countless hours of study every year to stay current with the latest in technologies, materials and techniques.
The Process:
The New Patient Examination appointment is designed to gather information to better serve your dental health needs. You will have the opportunity to discuss your dental concerns with our staff and doctor(s). We will review your dental and medical history, perform a thorough examination, including an oral cancer examination. We will use the latest technology to assist us in this examination process including the intra-oral TV camera that will enlarge things 30 times to help us detect small problems early. All doctors also wear specially designed magnification lenses that enlarge their view of the teeth for a better diagnosis. We use a computerized digital X-ray system that will allow us to take X-rays with the computer at a 90% reduction in radiation over traditional X-Ray films. Ask about our new 3 D scan to assist in providing the best care possible. Our computerized patient education system will further help you to understand any treatment recommendations we may make. The Velscope Oral Cancer screening scope will help us detect any problem areas earlier.
We Offer:
We offer all phases of dental treatment from Esthetic Dentures, Beautiful Smile Makeovers, to the treatment and prevention of gum disease. Most adults lose their teeth from gum disease and gum disease has been linked to medical conditions such as heart disease and stroke. If you have trouble sleeping and are a heavy snorer, we offer a variety of treatments to help. Should you have sleep apnea and have tried to wear a CPAP machine unsuccessfully, we have treatments to help you. Children are always welcome and we offer FREE Nitrous Oxide to help them relax along with TV's in every treatment room.
To Make Your Visit Affordable:
Our knowledgeable staff will assist you with various financial options for treatment including interest free financing plans. Ask about our limited warranty program for your restorations. We accept Care Credit, Visa, Discover, American Express and MasterCard.
Ask about our Seniors Savings Plan and our Veteran's Discount. We are a VA alternate provider.
We thank you for choosing our office and look forward to your first visit!
Sincerely,
Craig C. Callen, D.D.S, Richard D. Nichols, D.D.S., Martin S. Hertzel, D.D.S.
We are providers for Delta, Anthem 300, and are an Alternate VA dental provider.